About the Omaha and Ponca Digital Dictionary Project
Principal Investigator (Project Director)
Mark Awakuni-Swetland
Associate Professor, Anthropology and Ethnic Studies (Native American Studies)
University of Nebraska–Lincoln
Co-Principal Investigator
Catherine Rudin
Professor, Modern Languages, Linguistics
Wayne State College
UNL Center for Digital Research in the Humanities Team
Katherine Walter, CDRH Co-Director
Brian Pytlik Zillig, Digital Initiatives Librarian
Laura Weakly, Metadata Encoding Specialist
Stacy Rickel, Programmer/Analyst, Computing Operations and Research Services
Karin Dalziel, Digital Resources Designer
Brent Baum, Digital Initiatives and Special Collections Library Assistant
Undergraduate and Graduate Student Workers
Justin Hathaway, Anthropology, Microfilm Scanning
David Nesheim, History, Data Entry
Jianguo Wang, Computer Science, Data Entry
Jacob Hilton, English, Data Entry
About The Project
This multimedia language resource is being created from a 19th century unpublished Omaha/Ponca word list collected by James Owen Dorsey (1848-1895). The original slip file housed in the National Anthropological Archives at the Smithsonian Institution was microfilmed by the Project Director in 1988. The estimated 20,000 images have now been digitized by the Center for Digital Research in the Humanities at the University of Nebraska–Lincoln Libraries. The information from each slip is being entered into a database where it is organized and undergoes linguistic analysis. The on-line dictionary emerges from the database.
The Dorsey slip file represents an important collection of Omaha language, and the culture it transmits, from an historic perspective. The purpose of the OPDD project is to bring this 19th century collection to light and present it in a way that is accessible and useable for people interested in the Omaha and Ponca languages. The database and its on-line dictionary component are designed for future growth with the addition of contemporary language annotations, images, audio files, and text.
The compilers of this dictionary web site are solely responsible for its contents.
Sponsors
This digital language resource is funded by a National Endowment for the Humanities grant #PD-5007-08 (2008-2011). Microfilm Images in cooperation with the Smithsonian.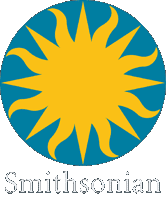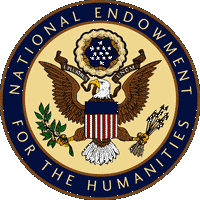 The project is supported by the University of Nebraska–Lincoln, the Department of Anthropology, and the Institute for Ethnic Studies.
Content Questions
Comments and questions regarding the Omaha and Ponca Digital Dictionary project can be directed to cdrh.unl.edu
Technical Questions
Comments and questions regarding the technological support for this project can be directed to cdrh.unl.edu